A Project of Al-Furqaan Foundation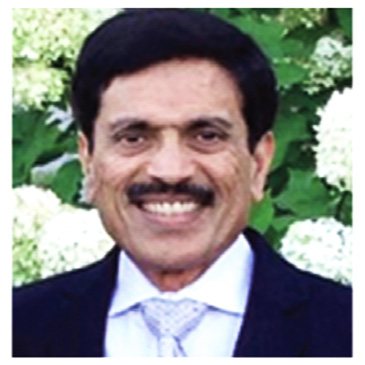 Scientific exegesis (tafsir ilmi) is a part of the Qur'anic exegesis and has a long history in Muslim thought. Several popular exegeses (tafaseer) of the Quran lack scientific interpretation and only account for linguistics, jurisprudence, and theology. This book is an attempt to fill in this gap.
Siddiqui has conducted his multidisciplinary research in several branches of science and humanities that exhibit The Clear Signs in the Quran in the Physical Universe, the Social and Ethical Sphere, the approved practices in Islam, and the events in prophets' stories. This includes fields of study such as astrophysics, autophagy, the birth of the universe, dermatoglyphics, cosmology, embryology, genetics, geology, the history of Abrahamic prophets, inheritance in Islam, the linguistic coherence of the Quran, the proofs of its unaltered text of God, melittology, oceanography, the prediction of Prophet Muhamad (PBUH) in previous holy books, the reality of jinn, and space-time relativity.
He studied at the master's level in petroleum engineering and business management at Stanford University after his chemical engineering B.Tech. Degree at IIT Varanasi in India. He received a good conduct and merit certificate from the President of India and the Albert Nelson Marquis Lifetime Achievement Award in science and engineering.
This book is a must-read for anyone—Muslim or non-Muslim who wants to expand their knowledge of God's final revelation to humanity.
Mr. Mohammed Hameed Siddiqui has written this book so that it may lead to the advancement of knowledge while applying the priceless Quranic teachings to our modern-day context.
An exceptional feature of the book is its holistic hermeneutical methodology of studying the universality of Islam through its origination from the first human on the earth, 'Adam,' and through the inclusivity of other religions.
Siddiqui has meticulously chronicled all the research that is available to date. The book covers not only scientific facts but also history, geography, politics, modernity, theology, comparative religion, and misconceptions about Islam
The book comprehensively introduces Islam as a religion, culture, and social structure. The author has spent considerable effort establishing compatibility between Quranic revelation & modern science.
The reader feels a better appreciation of the Holy Quran and Islamic tradition. It sheds more light on each subject and reveals the depth of the spoken word of God Almighty, the creator of this beautiful universe.